For over three decades Hollywood favorite Denzel Washington has starred in over 50 movies, but he has NEVER returned in a sequel.
Thanks to director Antoine Fuqua, Denzel Washington is back as the Equalizer in The Equalizer 2. Continue on to see the chronicle of his films…
Denzel Washington, the debonair Hollywood sex symbol is one of entertainments most talented actors of our time.
Denzel Washington, 63, continues to electrify audiences with his intense commitment to his roles and always gives an outstanding performance.
His film accomplishments speak for themselves from his early works in like Ricochet, A Soldier's Story, Mo' Better Blues, and many others.
CelebNMovies247.com has listed some of Denzel Washington's films.
Check out the three Golden Globe awards, a Tony Award, 2 time Academy Award winner for Best Actor and Best Supporting Actor, and 7 time Oscar nominees most memorable films. Take a look below: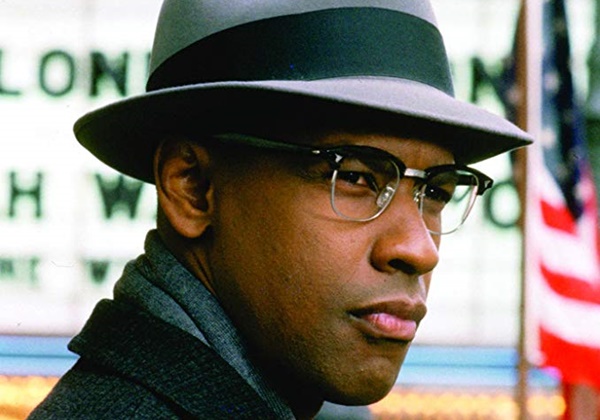 Malcolm X (1992)
Denzel Washington pays tribute to the controversial black activist and leader in his groundbreaking film debut, Malcolm X.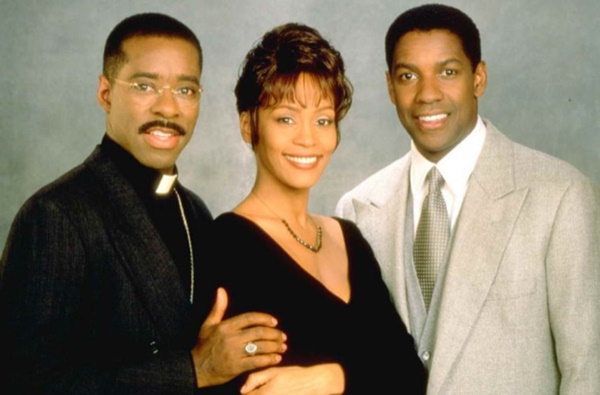 The Preacher's Wife (1996)
An angel sent from heaven to mend a broken home, Dudley (Denzel Washington) stars alongside the late and talented Whitney Houston.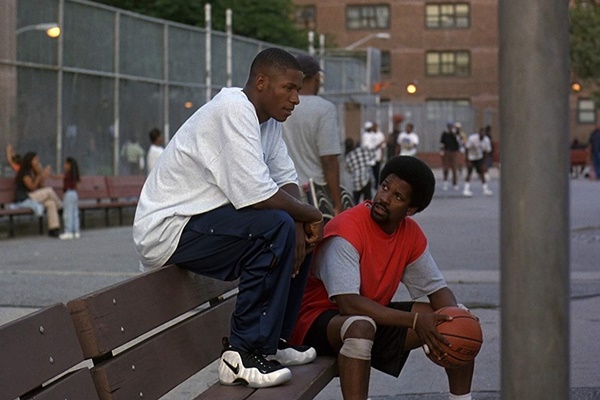 He Got Game (1998)
Denzel (Jake) takes on the seemingly impossible task of convincing his son, Jesus Shuttlesworth, the most sought-after high school basketball prospect in the nation, to go to college so that he can receive a shortened prison sentence for accidentally killing his wife and Jesus's mother.
Fallen (1998)
Homicide detective John Hobbes witnesses the execution of serial killer Edgar Reese. Soon after the execution, the killings start again, and they are very similar to Reese's style.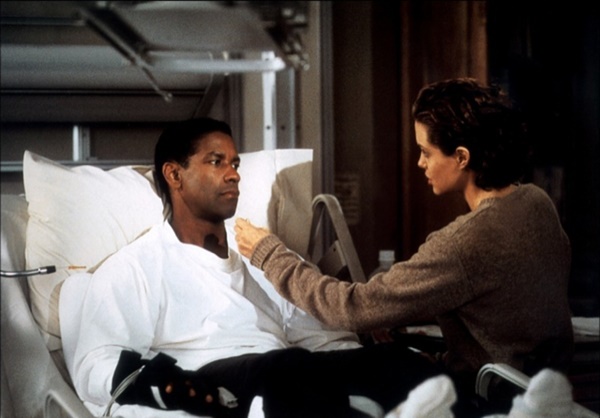 The Bone Collector (1999)
Denzel received widespread praise for his role as Lincoln Rhyme, a quadriplegic ex-homicide detective tasked to track down a serial killer terrorizing New York City, alongside his partner, Amelia Donaghy (Angelina Jolie).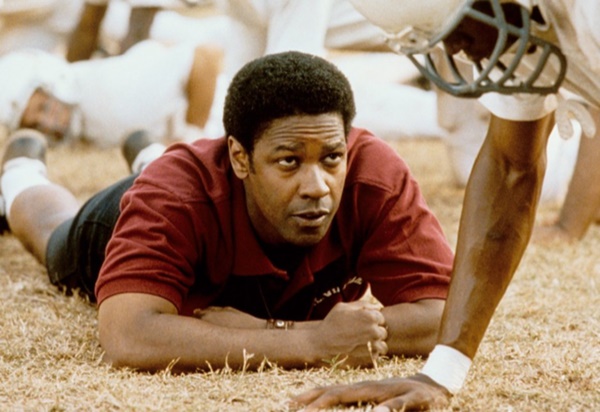 Remember The Titans (2000)
Based on true events, Denzel Washington (Coach Herman Boone) plays the head coach of the newly segregated T.C. Williams high school where he is forced to earn the respect of the players and the town as he leads his team to countless victories.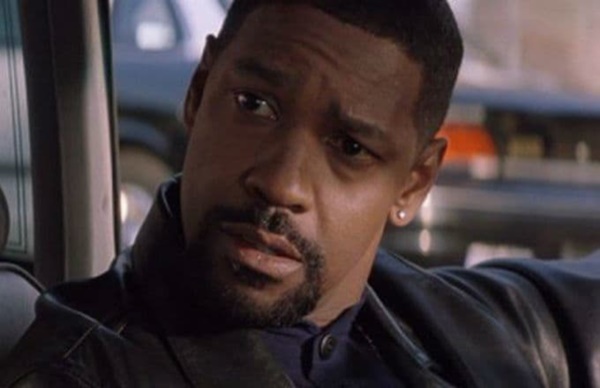 Training Day (2001)
One of his most critically acclaimed films to date, Denzel fully encompasses his role as a crooked detective slumming his way through the narcotics division of the LAPD.
Antwone Fisher (2002)
The film depicts a young man (Derek Luke) struggling to face his inner demons until he is introduced to a naval psychiatrist (Denzel Washington) who breaks his barrier down and takes him on an emotional journey from the past.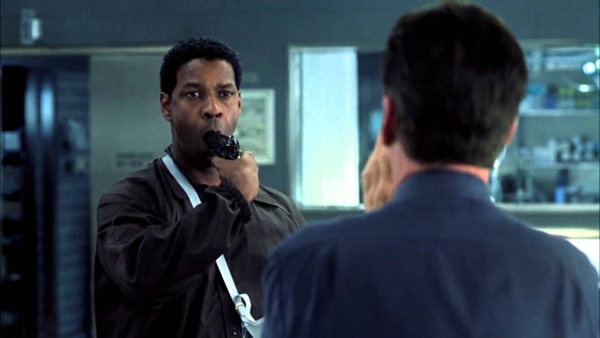 John Q (2002)
He'll do whatever it takes to save his family, even if it means taking hospital patients hostage so that the doctors will perform the lifesaving heart transplant his son desperately needs.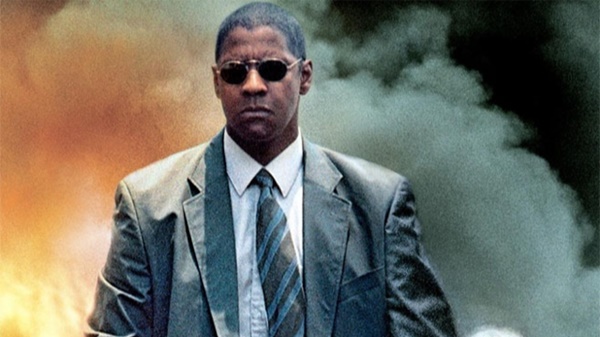 Man On Fire (2004)
Ex-CIA operative John Creasy (Denzel Washington) reluctantly takes on the task of becoming a bodyguard for 9-year-old Lupita (Dakota Fanning) who is the daughter of a wealthy Mexican businessman, not knowing it will all take a turn for the worst.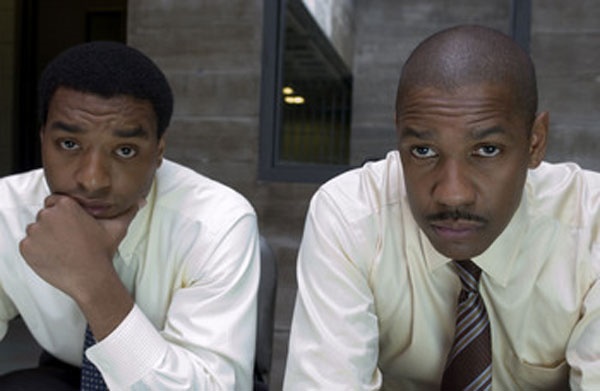 Inside Man (2006)
A police detective, a bank robber, and a high-power broker enter high-stakes negotiations after the criminal's brilliant heist spirals into a hostage situation.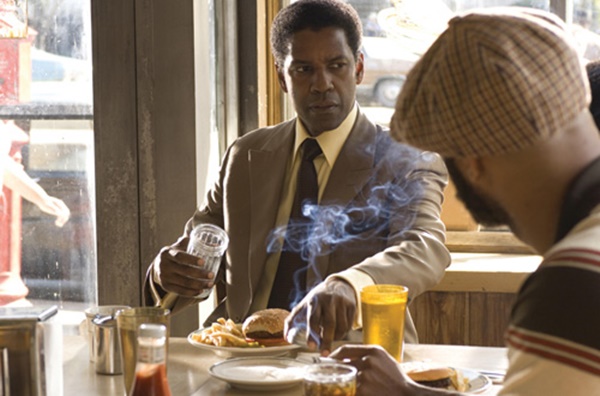 American Gangster (2007)
An outcast New York City cop is charged with bringing down Harlem drug lord Frank Lucas, whose real life inspired this partly biographical film.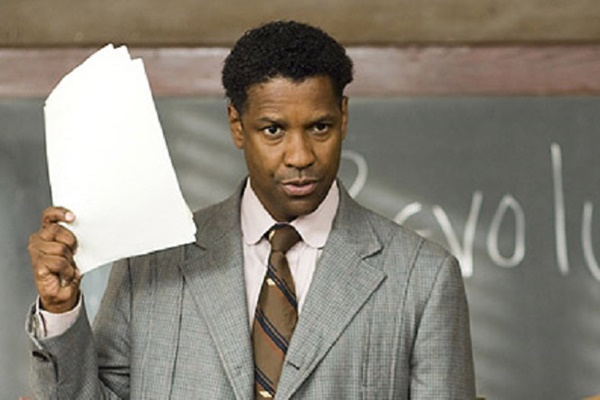 The Great Debaters (2007)
Starting a debate team, something nearly unheard of in 1935 at an all-black college, Melvin B. Tolson (Denzel Washington) shapes the future for a number of young black students fighting for equality.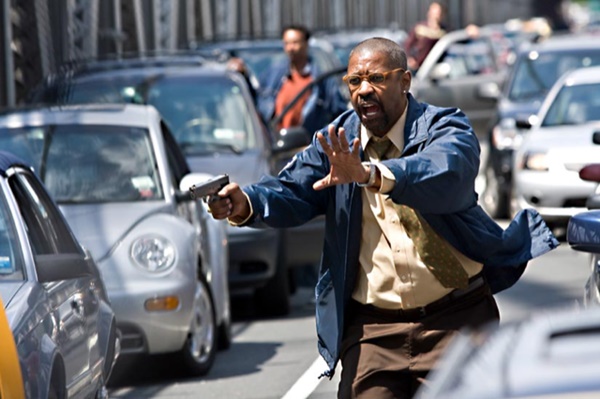 The Taking of Pelham 123 (2009)
Unexpectedly looped into an NYC subway hostage negotiation, Walter Garber, an ordinary MTA employee must think like a negotiator as he deals with the leader of the hijacker clan (John Travolta).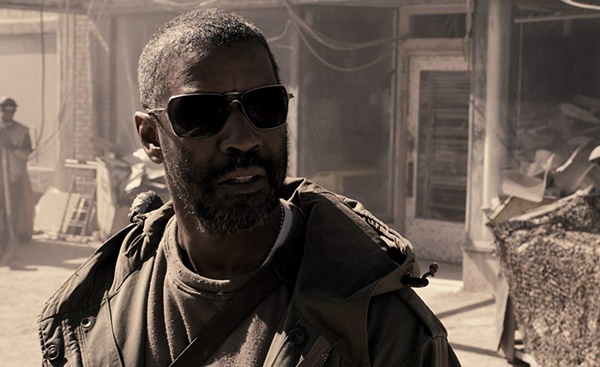 The Book of Eli (2010)
A post-apocalyptic tale, in which a lone man fights his way across America in order to protect a sacred book that holds the secrets to saving humankind.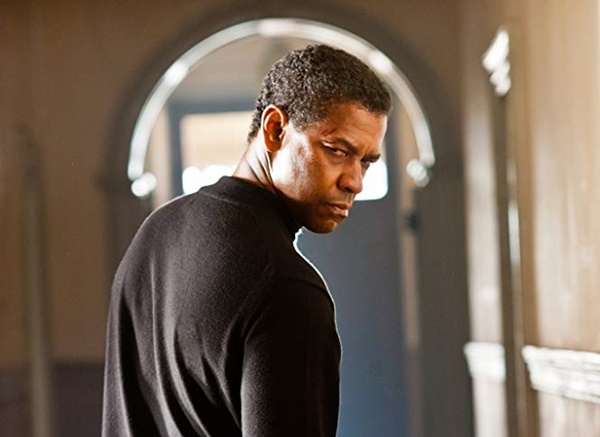 Safe House (2012)
Tobin Frost (Denzel Washington) kicks ass as CIA's most wanted rogue agent alongside Ryan Reynolds (Matt Weston).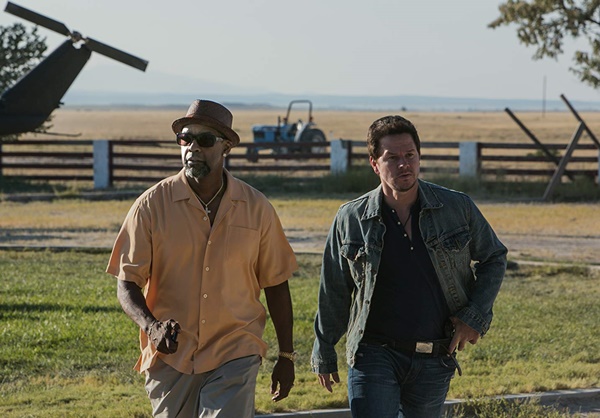 2 Guns (2013)
Two hardened criminals get into trouble with the US border patrol after meeting with a Mexican drug lord, and then revelations start to unfold.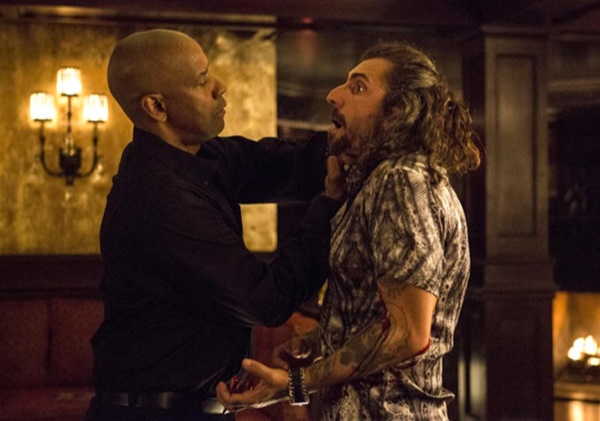 The Equalizer (2014)
He won't stand by idly when he encounters a young girl (Chloe Grace Moretz) under the control of Russian gangsters.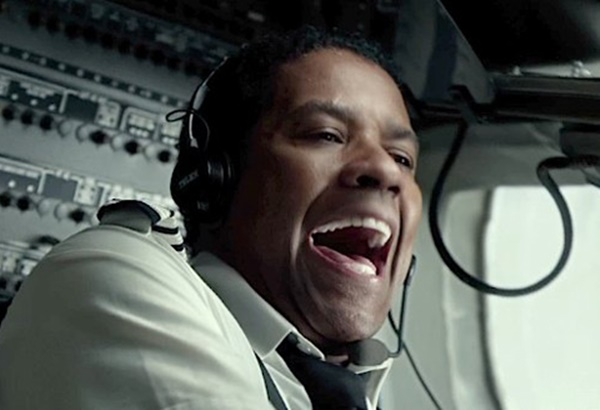 Flight (2014)
Whip Whitaker (Denzel Washington) performs a miracle after he loses control of a commuter airline and is forced to crash the plane and saves almost all on board. However, his life behind closed doors reveals the real problem he faces on a daily basis, drugs.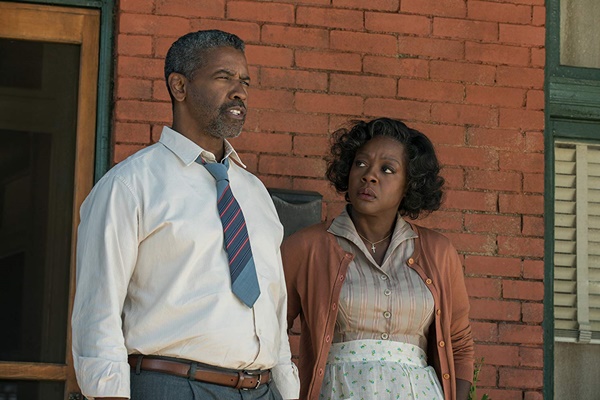 Fences (2016)
Bitter over a missed opportunity to play in a professional league, Denzel powerfully showcases what can happen to your family when you take the blame out on the wrong people.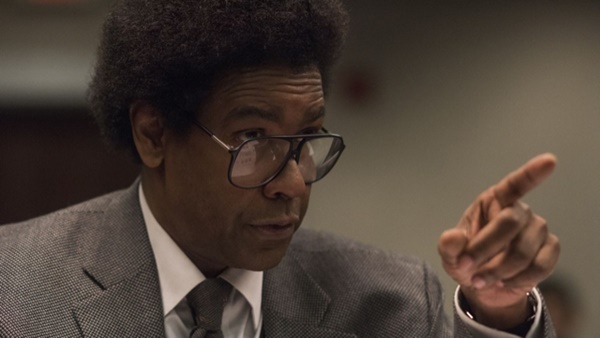 Roman J. Israel, Esq. (2017)
Possibly one of the most unique characters in his career, Denzel embodies a driven, controversial defense attorney who finds himself in the midst of a crisis that leads to deadly outcomes.
The Equalizer 2 (2018)
Tune in July 20th, as Denzel Washington delivers the first sequel of his career, and continues to kick ass in The Equalizer 2!