We previously reported that John Cena had joined the upcoming Fast and Furious 9 movie thanks to Vin Diesel posted a video on his Facebook page.
Now, Universal Pictures has made the official announcement that John Cena officially in and The Rock officially out of Fast and Furious 9. Read on…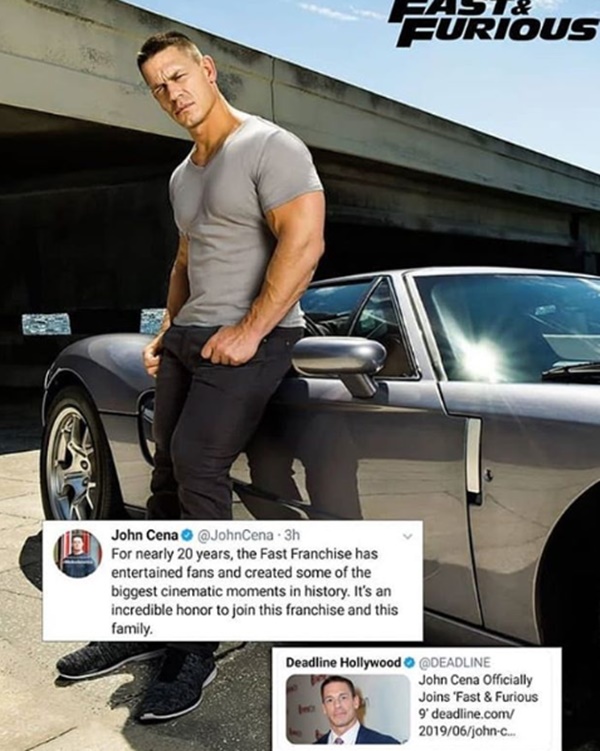 CelebNMovies247.com reports that WWE, John Cena will be tasked with filling a massive void left by The Rock.
No worries though, Dwayne Johnson will be starring in the upcoming Hobbs & Shaw movie that will be setting up its own franchise if all goes as planned.
Meanwhile, John Cena is the new muscled hunk to be added to the Fast and Furious 9 film.
Deadline's Anthony D'Alessandro, took to social media to announce that Cena has officially been added to the cast of Fast and Furious 9, with The Rock not expected to be in the next installment of the franchise.
The move has been expected for some time after Vin Diesel teased working with the former WWE champion in an April Instagram video.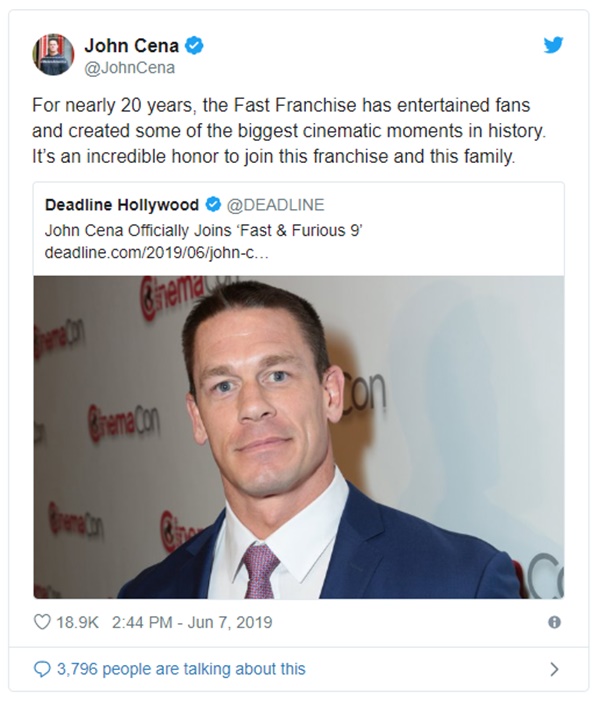 This will mark Cena's first appearance in a Fast and Furious movie. The 42-year-old has significantly cut back on his WWE schedule over the past two years as his movie career has taken off. He does have experience in a major action franchise after appearing in the Transformers spinoff Bumblebee last year.
Basically, Johnson has been giving some of his film roles over to Cena, like last years Bumblebee, since he was unable to take on the role due to his intense film schedule.