We get that the family of James Dean is coming forward in response to the controversy surrounding the late actor being digitally inserted into a new film, but using CGI to bring back Dean 63-years after his death is DISGUSTING!
We get that it sounds like a smart move since Dean is poised to make an unexpected return to the big screen in the film "Finding Jack". We previously reported that Dean CGI will bring him back to the big screen but the news comes with backlash. Like we said it's Hollywood greed is fueling this type of casting. Read on…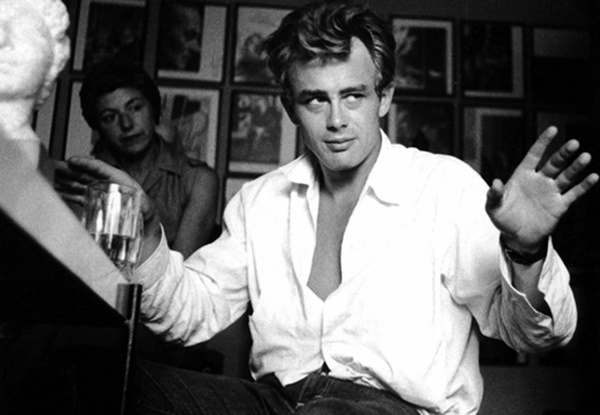 CelebNMovies247.com wants you to understand a few things about James Dean and who he is to Hollywood.
To date, James Dean is still listed as the 18th best male movie star by the American Film Institute as of 2011.
In addition to that, the generation-defining actor Dean is one of the highest-earning dead celebrities on the planet. His estate earns around $5 million every year from various licensing arrangements, and this deal is going to be big.
With that said, now, the family of James Dean is coming forward in response to the controversy surrounding the Gareth Crocker's 2011 novel film about the Vietnam War.
Mark Roesler, the attorney and business agent for the Hollywood star's family told Fox News exclusively. (see full Roster of celebs)
He said:
James Dean was perhaps the greatest actor of all time and is admired by fans around the world. Despite his untimely death at the age of 24, technology allows us to continue to honor Jimmy's legacy and inspiration to so many people.
Roesler continued:
We have represented his family for 38 years and they are confident that Jimmy's rebellious and trailblazing personality is consistent with being the first to fearlessly embrace this new technology for Hollywood. They are excited to be part of keeping his memory alive.
Here is what is being reported by The Hollywood Reporter:
Dean's face and body will be used by directors Anton Ernst and Tati Golykh, who obtained the image rights from the actor's family.
The outlet notes that a realistic version of James Dean will be digitally inserted in the movie, which is based on Gareth Crocker's 2011 novel about the abandonment of more than 10,000 military dogs after the end of the Vietnam War.
This still doesn't make this right, and let's be honest, the movie will NEVER truly be how James Dean would portray the role, he's dead. This is an idea of how Dean would take on the role. He is CGI and they are using another man's voice as Dean. This is actual blasphemy
Here is what Producer-directors Anton Ernst had to say:
We searched high and low for the perfect character to portray the role of Rogan, which has some extreme[ly] complex character arcs, and after months of research, we decided on James Dean.
They didn't search hard enough is our call. There is a new actor out there with the same raw talent as James Dean, just no one has found him yet. Maybe Anton Ernst and Tati Golykh of Magic City Films and producer Donald A. Barton of Artistry Media Group should do an open casting in Mason Indiana, Iowa, Wisconson, Ohio, and Tennesse to find a new "Rebel" style actor. We bet they'd find what they're looking for.
Instead, they are relying on James Dean to be the box office draw and to be honest we doubt it will work. If there is one flaw, one tiny mistake on his appearance in the film, the word will spread and the movie will FLOP. This film will only get an audience to see how REAL Dean looks. It will NOT be for content or story, just the CGI.
Is that what the James Dean family wants?
If they RUIN his image, James Dean's legacy will be tarnished! Don't let GREED blind the reality of it.
Producer Barton tries to put up a good argument, but it's laced with arrogance and greed:
We felt that using James Dean would be an excellent way to convey this character.
Then he assures that the family is cool saying:
The family has read the script and has been fully supportive.
Donald A. Barton of Artistry Media Group told Variety at AFM on Friday that they were surprised by the reaction and promised that they will respectful of Dean's legacy. They intend to use Dean's likeness in approximately 30% to 40% of the film. #SMH
What we are finding most interesting is that there is no family left for James Dean.
He never had any kids, and his mom and dad died in the 90s. Dean has no siblings either, so how is the family approving this? They're NOT, they are all dead as well. The man who is approving this is Mark Roesler, who reps tons of dead celebrities. This is why we say this is ALL fueled by greed and Hollywood is behind it.  What is sad is they just see $$$$ signs, but what they need to do is this, see what the CGI looks like first before signing on the dotted line. James Dean's legacy is in their hands.
If all of Dean's family is dead, who is getting that money????