WTH? For some reason, Hollywood thinks it's cool to bring back the real 'Rebel Without A Cause' James Dean with CGI for a new movie.
According to reports, one of the most iconic figures in American cinema, James Dean is making a truly unexpected comeback to the big screen. Read on for more on James Dean CGI for a new movie…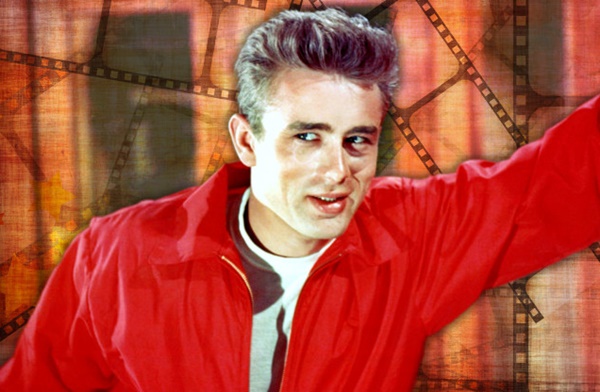 CelebNMovies247.com reports that Dean is going to be resurrected for a new Vietnam War movie called Finding Jack.
If you are not familiar with the icon, James Dean, he died in a car crash in 1955 at the age of 24. That ended a truly promising life and career far too early. He was the voice of his generation and many more generation after. He cadence and rebellious mannerism spoke to teens for many generations and now directors Anton Ernst and Tati Golykh want to bring him back to the big screen.
Here is what we've learned:
According to a new report, directors Anton Ernst and Tati Golykh are behind the project and have obtained the rights to use James Dean's image from his family. Via their company Magic City Films, they will use CGI, in partnership with Canada's Imagine Engine and the South Africa-based MOI Worldwide to bring the actor back for Finding Jack. Using what is described as "full-body" CGI, Dean will be brought into the otherwise fully live-action movie, and the filmmakers promise "a realistic version of James Dean." Another actor will be cast to provide Dean's voice.
Ernst had this to say in a statement.
We searched high and low for the perfect character to portray the role of Rogan, which has some extremely complex character arcs, and after months of research, we decided on James Dean. We feel very honored that his family supports us and will take every precaution to ensure that his legacy as one of the most epic film stars to date is kept firmly intact. The family views this as his fourth movie, a movie he never got to make. We do not intend to let his fans down.
This film is based on Gareth Crocker's novel of the same name, Finding Jack centers on the abandonment of 10,000 military dogs at the end of the Vietnam War. James Dean's character Rogan is one of the lead roles. After starring in various TV shows, Dean became a sensation in East of Eden. Dean only made two more movies, Rebel Without a Cause and Giant before his untimely passing. Yet, even with just three movies under his belt, Dean is one of the most recognizable figures in the history of American cinema and his legacy has endured through the decades. As such, a project like this runs the risk of sullying that legacy. But there are other concerns.
What does this mean for the future?
De-aging technology has already become more commonplace, and Martin Scorsese leaned on it heavily to make his new movie The Irishman. There's also the matter of resurrecting Peter Cushing's Grand Moff Tarkin in Rogue One: A Star Wars Story, which pushed this idea further.
It was only a matter of time before something like this happened.
According to Anton Ernst, this is just the first of many:
Our partners in South Africa are very excited about this, as this technology would also be employed down the line to re-create historical icons such as Nelson Mandela to tell stories of cultural heritage significance.
If this experiment proves successful, the floodgates will be open. What's next? Marilyn Monroe making her return in her own biopic?
Check out Twitter response:
I'm sure he'd be thrilled ?

This is awful.

Maybe we can get a computer to paint us a new Picasso. Or write a couple new John Lennon tunes.

The complete lack of understanding here is shameful. https://t.co/hkwXyTR4pu

— Chris Evans (@ChrisEvans) November 6, 2019
Resurrect James Dean with CGI and ask him what he thinks about Marvel

— Robbie Collin (@robbiereviews) November 6, 2019
James Dean was one of the most talented actors to ever walk this earth. He made three films. That's it.

Anton Ernst and Tati Golykh are using his likeness for the sole reason that their film has nothing. This is a disgusting publicity stunt.

I hope it bombs at the box office.

— Ben Wesley (@Wezzer1993) November 6, 2019
#WTH #SMH This shows us all how #GREED infiltrates every aspect of #film making a #movie and using one of the most iconic and talented actors of the 50s, #JamesDean is #DISGUSTING We are #SICK by this #NEWS – Please find a living actor instead and let @JamesDean #RIP https://t.co/cpHPrI7iEN

— CelebNMovies247 (@CNMV24_7) November 8, 2019