BITES: Winona Ryder Cast in Disney's New 'Haunted Mansion'; David Harbour in Violent Night + Gran Turismo!
This week in movies news we have some BITES that you may have missed. Get the latest movies that Winona Ryder and David Harbour will be starring in…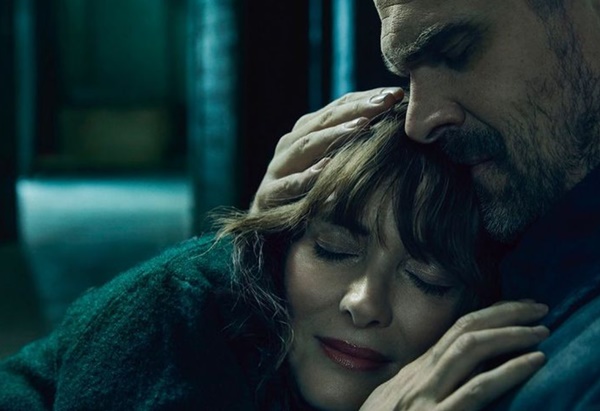 CelebnMovies247.com reports has the latest buzz worthy movies that you will have to check out especially if you are a fan of Netflix Stranger Things.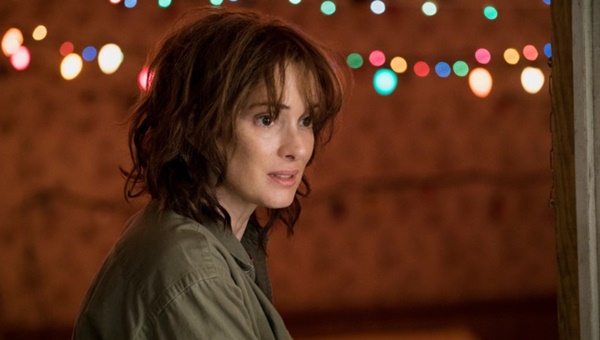 'Stranger Things' actress Winona Ryder has been having a big time career resurgence thanks to the popularity of the Netflix series, and it looks like that will continue in Disney's new Haunted Mansion movie.
The popular attraction is coming back to theaters on March 10, 2023, and it was revealed at this past weekend's D23 Expo that Winona Ryder will be making an appearance.

Other cameos include Dan Levy, Hasan Minhaj and more, we've been promised.

Justin Simien (Dear White People, Bad Hair) is directing the new live action adaptation of the popular, long-running Disney theme park attraction that's home to 999 haunts.

LaKeith Stanfield, Tiffany Haddish, Owen Wilson, Rosario Dawson, and Danny DeVito star, with Jamie Lee Curtis as Madame Leota and Jared Leto as the Hatbox Ghost.

"In this mysterious adventure, a doctor (Dawson) and her 9-year-old son (Chase Dillon), looking to start a new life, move into a strangely affordable mansion in New Orleans, only to discover that the place is much more than they bargained for. Desperate for help, they contact a priest (Wilson), who, in turn, enlists the aid of a widowed scientist-turned failed-paranormal expert (Stanfield), a French Quarter psychic (Haddish) and a crotchety historian (DeVito)." – Bloody Disgusting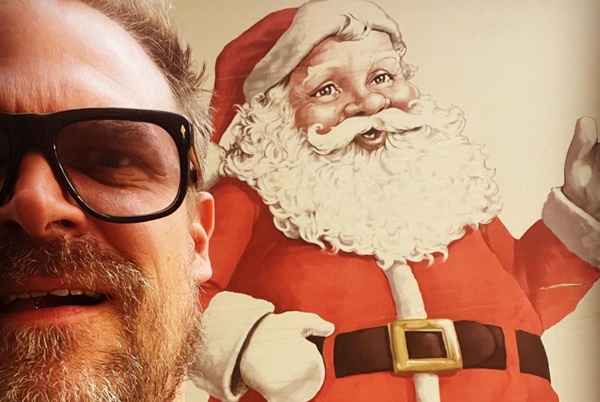 Stranger Things star David Harbour cast in Gran Turismo adaptation!
David Harbour has reportedly signed up for 'Gran Turismo'.
The 'Stranger Things' actor – best known for playing Jim Hopper in the hugely popular Netflix sci-fi horror series – is set to star in the big screen adaptation of the beloved video game franchise.

According to The Hollywood Reporter, Harbour has reached an agreement for the Sony Pictures and PlayStation Productions movie, which will be helmed by 'District 9' director Neill Blomkamp.

The script – which comes from Jason Hall ('American Sniper') and Zach Baylin ('King Richard') – is based on a true story, following a teenage 'Gran Turismo' player who used his gaming skills to become a professional racecar driver.

Harbour is set to play a retired driver who teachers the youngster to drive.

The first game was released in 1997, and is reportedly the top selling Sony franchise of all time.

It follows 'Uncharted' – another PlayStation video game adaptation which starred Mark Wahlberg and Tom Holland – while there is a TV adaptation of 'The Last of Us' on the way.

In a statement, PlayStation Productions' Asad Qizilbash said: "As one of PlayStation's longest standing and most beloved franchises, it's great to be partnering with Columbia Pictures again to bring Gran Turismo to life in an exciting way.

"We can't wait for audiences to see Neill's vision of this inspiring true story of gamer turned professional race car driver."

Qizilbash and PlayStation Productions colleague Carter Swan will produce alongside Doug Belgrad and Dana Brunetti.

Meanwhile, game creator Kazunori Yamauchi joins Hall as executive producers.
The film is set to be released on August 11 next year.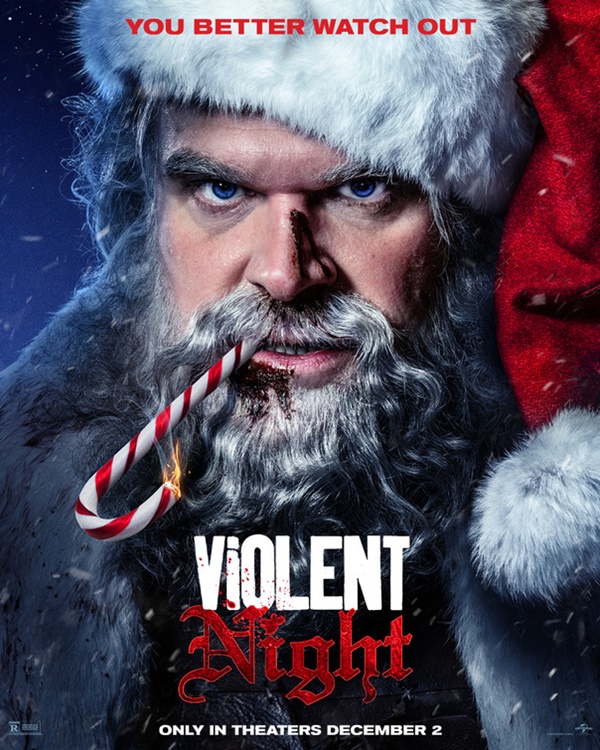 First Look at David Harbour In 'Violent Night' as a Badass Santa Claus!
Norwegian filmmaker Tommy Wirkola (Hansel & Gretel: Witch Hunters, Dead Snow franchise) is back with new movie Violent Night, which stars David Harbour ("Stranger Things") as a badass, ass-kicking Santa Claus.
We've been waiting for a first-look at the movie for a while now, and today it has arrived in the form of the movie's official poster art.

"You better watch out," the poster's tagline reads, and David Harbour's Santa Claus takes center stage. He's battered and bloody, holding a flaming candy cane in his teeth.

Violent Night was compared to Die Hard by David Harbour at CinemaCon earlier this year, the film centered on Harbour's Santa Claus rescuing a family that's been taken hostage. It's being described as a violent action-comedy, with John Leguizamo playing the villain!

In the film, "A team of elite mercenaries breaks into a wealthy family compound on Christmas Eve, taking everyone inside hostage. But the team isn't prepared for a surprise combatant: Santa Claus (Harbour) is on the grounds, and he's about to show why this Nick is no saint."

Beverly D'Angelo, Alex Haskell and Alexis Louder are also in the upcoming Focus Features movie, starring alongside Edi Patterson and Cam Gigandet.

Pat Casey and Josh Miller (Sonic) wrote the movie.

Kelly McCormick and David Leitch produced for 87North.
Universal will release Violent Night on December 2, 2022.
Like we said, if you love Stranger Things then these are three must see movies…