AMERICAN CARNAGE Trailer: Stars Jorge Lendeborg Jr. + Jenna Ortega + Eric Dane
The new thriller/comedy AMERICAN CARNAGE touches on the US arresting kids of undocumented immigrants and what they do to them.
Saban Films has released the preview for the upcoming film AMERICAN CARNAGE. Continue on to watch the Trailer…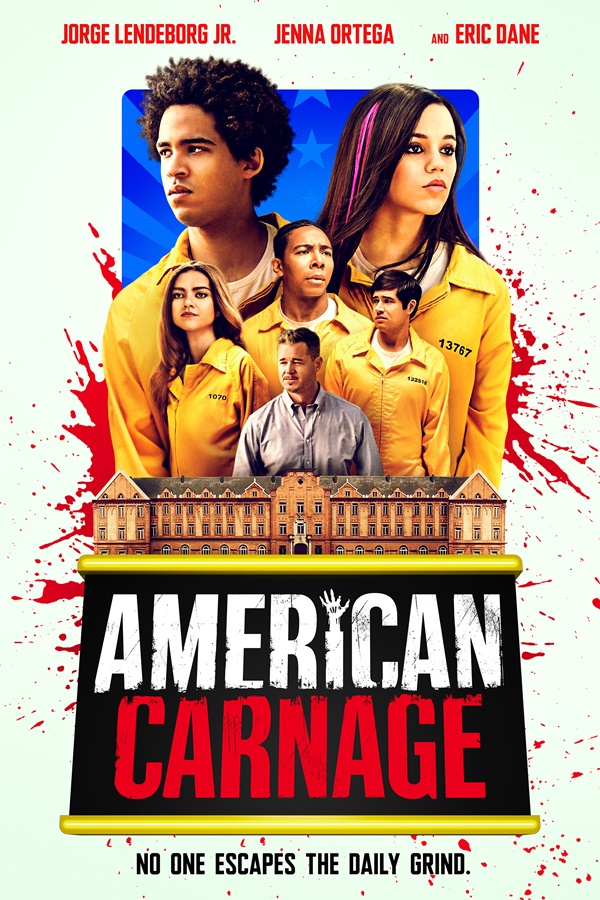 CelebnMovies247.com has your first look at the upcoming movie AMERICAN CARNAGE  trailer from Saban Films.
AMERICAN CARNAGE is directed and written by Diego Hallivis (Curvature, Game Time) alongside co-writer and brother Julio Hallivis (The Devil Below, Trespassers). The film stars Jorge Lendeborg Jr. (Bumblebee, Spider-Man: Homecoming, Love, Simon), Jenna Ortega (X, Scream), Allen Maldonado ("The Wonder Years," "Black-ish"), Bella Ortiz ("Chicago Med"), Jorge Diaz (Paranormal Activity: The Marked Ones, "The Long Road Home") and Eric Dane ("Euphoria," "Grey's Anatomy").
SYNOPSIS:
After a governor issues an executive order to arrest the children of undocumented immigrants, the newly detained youth are offered an opportunity to have their charges dropped by volunteering to provide care to the elderly. Once inside the eldercare facility, the volunteers discover the governor and the facility's supervisor have cooked up a horrifyingly depraved conspiracy that endangers the young and the old in this twisted thriller-comedy.
Saban Films will release the Thriller/Comedy AMERICAN CARNAGE in Theaters, On Demand and Digital on July 15, 2022.