Get ready for some Fantastic Beasts coming your way again since the third installment of Fantastic Beasts 3 is gearing up for production soon.
What we are hearing is that the prequel trilogy is set to begin filming in February, according to star Dan Fogler, who plays Jacob in the series. Read on more about Dan Fogler Fantastic Beasts 3…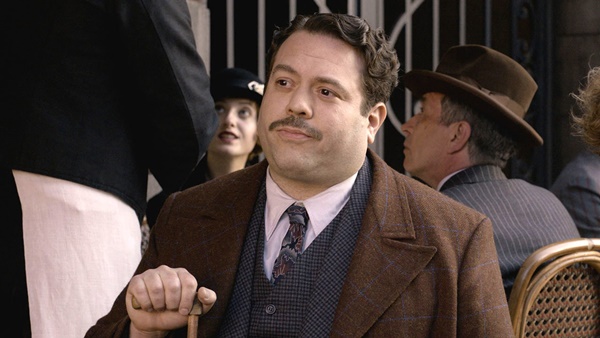 CelebNMovies247.com has learned that the cameras will begin rolling and many unanswered questions in terms of what to expect from this latest addition to the Harry Potter universe from J.K. Rowling. will be answered.
While at a recent appearance at LeakyCon in Boston Dan Fogler was asked about Fantastic Beasts 3 so he revealed that filming will kick off in February and that J.K. Rowling has been writing like mad to get the script ready.
Folger said:
We haven't started filming yet. We start in February… Last we heard, J.K…. she's been writing furiously, everyone was really happy with what she submitted, and we're all just waiting for the new script. And that's where we're at.
As for the plot details, that remains under wraps. Fantastic Beasts 2 left off with Eddie Redmayne's Newt Scamander and the rest of our heroes with a cliffhanger in last year's Fantastic Beasts: The Crimes of Grindelwald.
Dan Fogler reveals he hasn't seen a script yet but has high hopes for his continued relationship with Queenie.
I hope that he gets Queenie back… I haven't seen a script yet, and I've lost a significant amount of weight, and I think it will be funny if, you know how she put a spell on me to follow her around like a puppy? What if she also put a spell on me to get fit? So there's that. But also, on a philosophical level, it'll be interesting… We're in the middle of the Depression, he's just on a bender of loss. He lost her… I'm just saying this is the thing that I have in my head, that he's lost his appetite.
As for J.K. Rowling, who created the world of Harry Potter in her best-selling and beloved series of novels. She has taken a more active role in the Fantastic Beasts movies. She's penned the scripts for each movie in the series so far. Rowling had initially explained that she had a five-movie arc mapped out. Whether or not Warner Bros. ultimately makes all five installments remains to be seen. Though as long as tickets sell, it seems we might see all the novels come to life.
Fantastic Beasts 3 is scheduled to hit theaters on November 21, 2021. Comicbook.com previously reported this.