Fandango TENET GIVEAWAY: Win Passes To See TENET at Home!
We have a new giveaway courtesy of Fandango to see the new Christopher Nolan movie TENET starring John David Washington. Continue on to WIN you pass now via our Fandango TENET GIVEAWAY…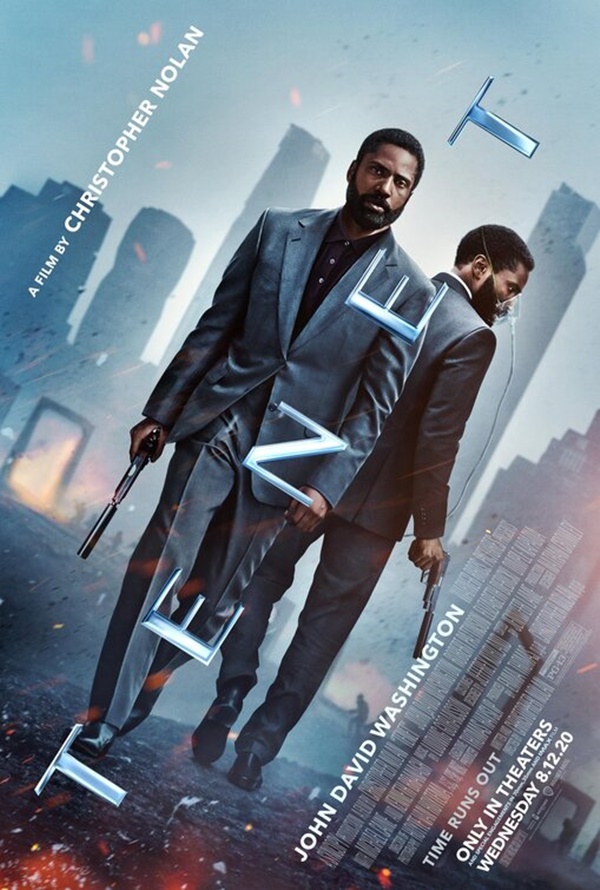 CelebNMovies247.com has teamed up with Fandango to bring you the new Christopher Nolan movie TENET in your own home.
With COVID still keeping most theaters around the U.S. closed many of us cannot go out and see TENET on Friday, so FandangoNow.com has found a solution.
It's simple on how to WIN you pass to see TENET.
ENTER TO WIN:
Enter now to win a Fandango Pass to see TENET. To enter, please submit your full name, phone number, city, and email address then email us at giveaways@celebnmusic247.com.
CelebNMovies247 will randomly select winners. Winners will be notified via email.
About TENET:
John David Washington is the new Protagonist in Christopher Nolan's original sci-fi action spectacle "Tenet."
Armed with only one word—Tenet—and fighting for the survival of the entire world, the Protagonist journeys through a twilight world of international espionage on a mission that will unfold in something beyond real-time.

The international cast of "Tenet" also includes Robert Pattinson, Elizabeth Debicki, Dimple Kapadia, Aaron Taylor-Johnson, Clémence Poésy, with Michael Caine and Kenneth Branagh.

Nolan wrote and directed the film, utilizing a mixture of IMAX® and 70mm film to bring the story to the screen. "Tenet" is produced by Emma Thomas and Nolan. Thomas Hayslip served as executive producer.
"Tenet" was filmed on location across seven countries.
Warner Bros. Pictures presents a Syncopy Production, a Film by Christopher Nolan, "Tenet." Warner Bros. Pictures is distributing "Tenet" worldwide and has slated the film for a July 17, 2020 release.