With Disney officially taking over as 20th Century Fox they've reeled in countless big Marvel characters, including the X-Men, Deadpool, and the Fantastic Four.
Now, RUMORS are swirling that Marvel Studios will finally start to incorporate the X-Men, Deadpool, and the Fantastic Four into the MCU. What does this mean? Read on…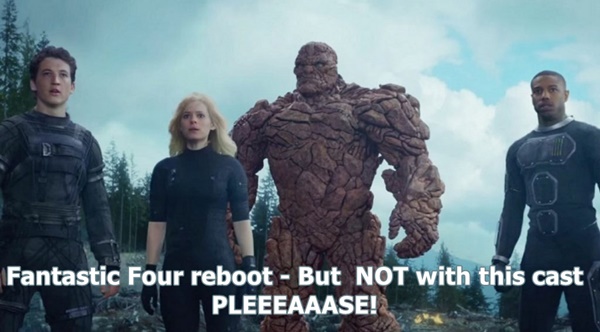 CelebNMovies247.com reports that Marvel Studios may be aiming for a 2022 release for a Fantastic Four reboot. but get this, we are hearing from LRM, they're eyeing Ant-Man's Peyton Reed.
According to the rumors, the MCU wants Ant-Man's Peyton Reed to direct a potential Fantastic Four reboot so it will be done the right way.
We have also heard that Ant-Man and the Wasp helmer Peyton Reed is pushing himself to direct and has pitched his vision for the film "multiple times." Reed's vision involves a 1960s setting, the Quantum Realm, and maybe even The Black Knight.
What is cool about Reed's version is that Peyton's interest in the past and the helmer even pitched a similar vision back in the early 2000s to Fox.
The site points to an old interview from Reed, where he described his vision:
Visually, one of the things we always talked about – and this was 2003 – was The Fantastic Four as daytime superheroes. They don't have secret identities. They're very much a part of the fabric of Manhattan. In that universe, if you go to New York to the Empire State Building or the Statue of Liberty or the Baxter Building, it was all a part of that. We talked about it being a '60s period movie, but Fox at the time was not into it.
Will Marvel Studios be into Reed's vision for a Fantastic Four Reboot this time? We hope so because it sounds great.