GEMINI MAN Blu-ray 4K Combo Giveaway: Win a Copy just enter and win.
We are giving away copies of Paramount Home Entertainment's GEMINI MAN on Blu-ray 4K Combo Pack to our lucky winners by random, so enter to win. Read on…
CelebNMovies247.com has teamed up with Paramount Home Entertainment to give away GEMINI MAN to select lucky Celebes readers by random.
GEMINI MAN, director Ang Lee's action-packed thrill ride GEMINI MAN arrives on Digital December 23, 2019, and on 4K Ultra HD, Blu-ray, and DVD January 14, 2020.
Please NOTE that your copy of the movie will be sent to you once it is released worldwide. Also, Winner will be picked at random, all you need to do is ENTER once and follow the steps. Good luck.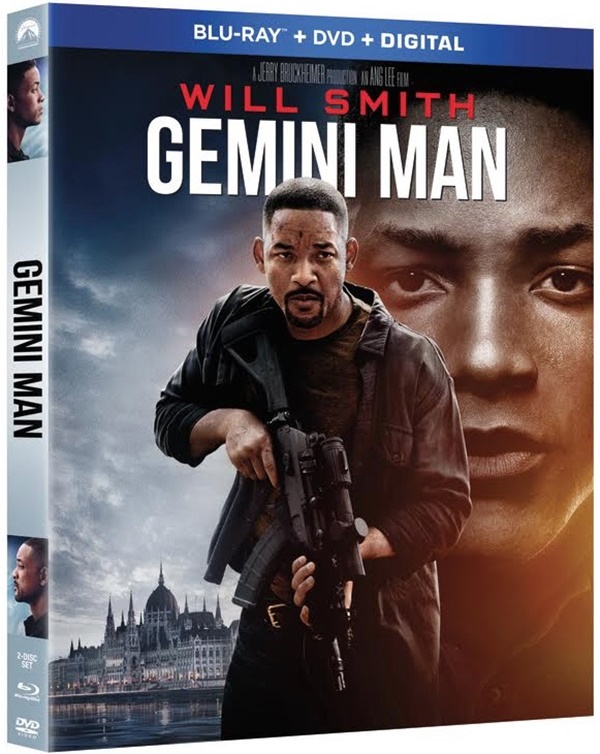 GEMINI MAN The Digital**, 4K Ultra HD, and Blu-ray Details:
The Digital**, 4K Ultra HD, and Blu-ray releases are packed with over an hour of fascinating bonus content, including an alternate opening, deleted scenes, behind-the-scenes explorations of the film's groundbreaking technology, interviews with the cast and crew, and more.
Also, in a first for Paramount, the 4K Ultra HD disc is encoded in 60FPS (frames-per-second) for exceptional sharpness and clarity vs. the standard 24FPS and also includes an exclusive visual effects scene breakdown presented by WETA in 60FPS, Ultra HD and High Dynamic Range.
The 4K Ultra HD disc and 4K Ultra HD Digital releases present the film in Dolby Vision®, which brings entertainment to life through ultra-vivid picture quality with spectacular colors, highlights that are up to 40 times brighter, and blacks that are 10 times darker***. GEMINI MAN is the first-ever Dolby Vision high frame rate disc to be released. The film also boasts a Dolby Atmos® soundtrack remixed specifically for the home to place audio anywhere in the room, including overhead***. In addition, both the 4K Ultra HD and Blu-ray Combo Packs include access to a Digital copy of the film.
Synopsis:
Will Smith stars as retired hitman Henry Brogan, forced on the run by a young, highly skilled operative who will stop at nothing to eliminate his target. Now on a race around the globe, Henry must outsmart the mysterious assassin at every step – but how far will he go once they finally come face to face? Packed with epic fight scenes and groundbreaking visual effects, GEMINI MAN is the future of action movies.
BONUS FEATURES ON 4K ULTRA HD COMBO, BLU-RAY COMBO & DIGITAL**
Alternate Opening
Deleted Scenes
The Genesis of Gemini Man
Facing Your Younger Self
The Future Is Now
Setting the Action
Next Level Detail
The Vision of Ang Lee
ONLY AVAILABLE ON 4K ULTRA HD DISC
Visual Effects Progression presented by WETA—In 60FPS, Ultra HD and High Dynamic Range
NO PURCHASE NECESSARY.
PROMOTION DESCRIPTION: GEMINI MAN Blu-ray 4K Combo Giveaway ("Sweepstakes") begins on or about December 20, 2019, at 12:00 a.m. Pacific Time ("PT") and ends on December 23, 2019, at 11:59 p.m. PT (the "Sweepstakes Period"). At the end of the Sweepstakes Period, a random drawing will be conducted to select winners from among all eligible entries received, as more fully set forth in the OFFICIAL RULES. Entry in the Sweepstakes does not constitute entry into any other promotion, contest or sweepstakes. By participating in the Sweepstakes, each entrant unconditionally accepts and agrees to comply with and abide by these Official Rules and the decisions of RichPlaceMedia, P.O. Box 449, El Verano, CA, 95433 NO PURCHASE NECESSARY.