Are you a gamer?
If so, then you need to enter the HOTEL TRANSYLVANIA 3: MONSTERS OVERBOARD XBOX Video Game Giveaway!
We have teamed up with Sony Pictures Animation to Giveaway 5 HOTEL TRANSYLVANIA 3: MONSTERS OVERBOARD XBOX video games.
You could be one of our lucky winners and all you have to do is ENTER to WIN. Continue on for more details and to ENTER…
CelebNMovies247.com is giving away HOTEL TRANSYLVANIA 3: MONSTERS OVERBOARD X-BOX in conjunction with the theatrical release of HOTEL TRANSYLVANIA: SUMMER VACATION.
My kids loved Hotel Transylvania 3: Summer Vacation which is now playing in theaters, we all loved the first 2 movies and this one is just as fun. Now, there is more great news.  If you haven't played it yet, Hotel Transylvania 3: Monsters Overboard is a whole lot of fun and we're giving away 5 digital code copies for Xbox One. It is also available on (Playstation 4, and on PC).
Terry Malham, CEO of Outright Games says:
We are pleased to release Hotel Transylvania 3: Monsters Overboard today and think fans will love continuing the story of Hotel Transylvania 3: Summer Vacation, which hits theaters this week as well. This new game is a great way to keep the summer fun going all year long.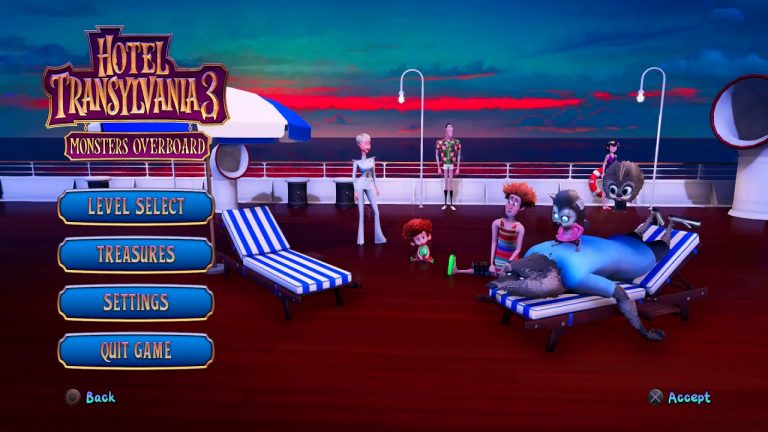 Game synopsis:
A mysterious storm has left Dracula, Mavis and the gang washed up on the legendary Lost Islands. Only you, with help from a lovable crew of little creatures called the Impa, can reunite Drac's Pack! Lead your Impa team on daring missions to save missing monsters Frankenstein, Murray the mummy, and Wayne the werewolf. As you discover new varieties of Impa, including Frankenimpa, Wolfimpa and more, you'll use their scary skills to battle dangerous enemies, collect secret treasures and save the day, in a hilarious new adventure that continues the story of Sony Pictures Animation's HotelTransylvania 3: Summer Vacation. But hurry – the lives of Dracula's family and friends are at stake!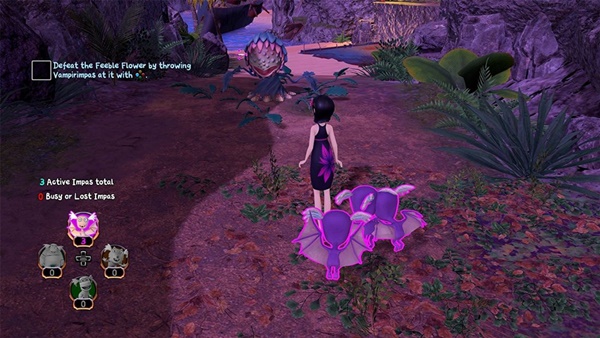 Jamie Stevens, EVP Worldwide Consumer Products at Sony Pictures Entertainment says:
Hotel Transylvania 3: Monsters Overboard is the perfect companion to Hotel Transylvania 3: Summer Vacation. We are excited for fans to dive into a new monster adventure, explore Drac's extraordinary world and make new friends along the way!
HAVE FUN WITH DRAC'S PACK:
Enter the spooky fun world of Hotel Transylvania and meet all your favorite Frankenhomies from Johnny, Frank, and Dennis, to sea captain Ericka from the new film. With stunning visuals and humor faithful to the franchise, you'll laugh your way through your very own monster adventure.
MEET A LOVABLE NEW TEAM OF FRIENDS:
The Impa are at your command! These curious little creatures will follow where you lead and do what you ask. And when you combine the abilities of the bat-like Vampa, digging Wolfimpa, super-strong Frankenimpa and others, you can solve the toughest puzzles and beat fearsome enemies.
THERE'S MORE TO EXPLORE:
Perfect your Impa strategies and go deeper into the mysterious Lost Islands to discover hidden treasures, secret boss battles and new shortcuts. The ghoulish fun doesn't stop!
The Hotel Transylvania game is now available on PlayStation® 4, Xbox One, Nintendo Switch™, and PC. For more information, please visit OutrightGames.com
Enter via the HOTEL TRANSYLVANIA 3: MONSTERS OVERBOARD X-BOX Video Game Giveaway below: