THE REEF: STALKED Trailer: Promises Lots of Bloody Teeth Moments!
Continue on to watch the newest shark movie trailer called THE REEF: STALKED…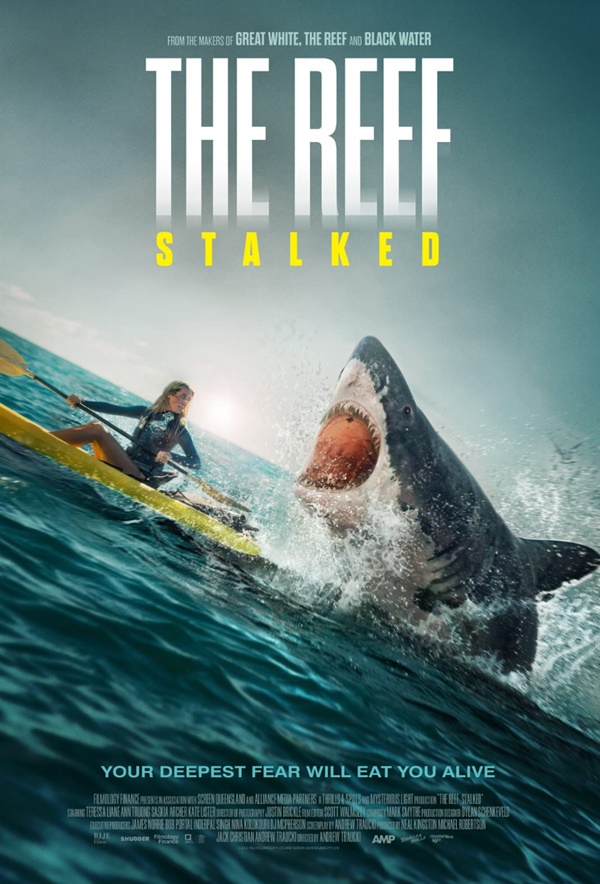 CelebnMovies247.com has the new trailer for the upcoming great white shark movie THE REEF: STALKED from director Andrew Traucki.
Starring: Teressa Liane, Ann Truong, Saskia Archer, Katie Lister
Written and Directed: by Andrew Traucki
Synopsis:
In an effort to heal after witnessing her sister's horrific murder, Nic travels to a tropical resort with her friends for a kayaking and diving adventure. Only hours into their expedition, the women are stalked and then attacked by a great white shark. To survive they will need to band together and Nic will have to overcome her post-traumatic stress, face her fears and slay the monster.