Agatha Harkness' Spinoff Brings an Underrated Marvel Team to the MCU!
Well, it looks like there will be a WandaVision spinoff after all, but the new series will be set around Wandavisions nemesis Agatha Harkness…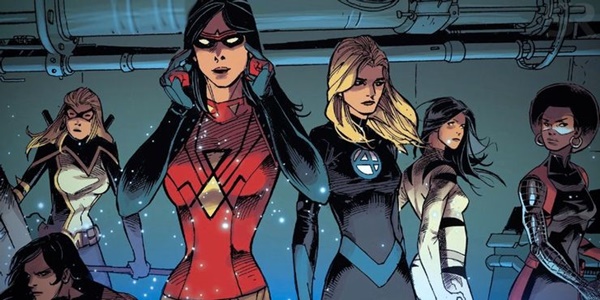 CelebnMovies247.com reports that Agatha Harkness is set to receive her own spinoff series, a whole new world of possibilities opens up for the Marvel Cinematic Universe.
Although she hasn't been seen since the end of the Marvel Netflix shows, Misty Knight was also a member of the group in the comics and a potential live-action take on the Daughters could be the MCU's reason to reintroduce her.
How will this bring an underrated Marvel Team to the MCU?
Agatha, as well as several other major Phase Four female characters, have previously teamed up in the comics. The Daughters of Liberty were originally formed as the Daughters of Light, a group of women that existed in Europe during the late 18th century. They spoke out for freedom and were beheaded as a result, with only one escaping to the colonies. There the Daughters of Liberty were born as guardians protecting knowledge.
Agatha joined the Daughters and trained them in magic. The leader of the Daughters was referred to as the Dryad, with different women taking the mantle over the years.
Peggy Carter joined during the mid-20th century and eventually ascended to the current Dryad. She took part in the Daughters' mission to protect freedom by making sure the Super-Soldier Serum didn't fall into wrong hands, falling in love with Steve Rogers in the process.
Agatha and Peggy aren't the only Phase 4 characters that are part of the Daughters. Echo, Sharon Carter, Shuri, and Black Widow were all part of the modern-day group whose mission was to exonerate Captain America after he was accused of murdering General Thaddeus Ross.
Yelena is likely going to take up the Black Widow mantle in honor of her sister, meaning all four Daughters will appear within the MCU. And while no release date has been set for Captain America 4, Sharon may be left out of the group considering her current villainous intentions not being resolved. The others could make a cameo or guest appearances as members of the Daughters of Liberty if the show decides to go that route.
The bottom line is that this could bring a less well-known all-female superhero team into the fray.
This is something to look forward too.