Cardi B Cameo Fixed in F9 Director Cut!
If you saw F9: The Fast Saga then you already know that Cardi B played the role of Leyla in Fast and Furious 9, but her scene was too short.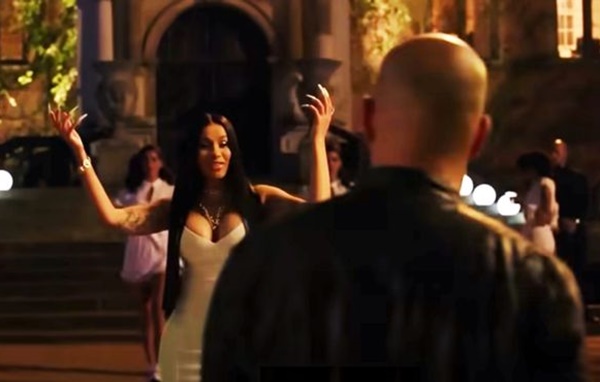 CelebnMovies247.com reports that the director's cut of F9: The Fast Saga fixes Cardi B's cameo by restoring a deleted second scene featuring the rapper.
Cardi B played Leyla a resourceful member of Queenie's (Helen Mirren) underworld crew with ties to Dom Toretto's past. Vin revealed that Cardi was being added to the cast while filming the 9th installment.
In the movie, Leyla ends up saving Dom from Jakob and Otto by disguising herself and her team as Interpol agents, but the cameo is way better with an additional scene that was cut from the theatrical version of the film.
In the Fast and Furious tradition, rappers and hip-hop stars have been a core part of the franchise since the series first began.
The films introduced Ja Rule as one of Dom's street racing rivals. Later installments brought in names like Ludacris – who ended up becoming one of the leading stars of the series – Don Omar, and Bow Wow.
When it was announced that Cardi B was joining the cast it seems like she'd become the newest rap star to add to the returning cast. And we were right, Cardi will be returning in F10 and F11 the two-part finale of the franchise.
Director Justin Lin even says that he wanted to flip the traditional celebrity cameo on its head with Leyla. Unfortunately, the removal of her first scene removes the twist component.
Still, at least the Fast and Furious 9 director's cut has restored Cardi B's cameo to what it was originally meant to be. As we said earlier in the post, Vin Diesel has confirmed that Leyla will return in Fast and Furious 10, which means the rapper could have an even bigger role in the franchise going forward.
Check out the F9 trailer here…