What's done is done, and what happens happened which leads us to Tiffany Boone breaking her silence on the ousting of actor Jason Mitchell from "The Chi" after he was accused of misconduct on the set.
Read on to see what former The Chi actress Tiffany Boone just released on social media that has everyone talking…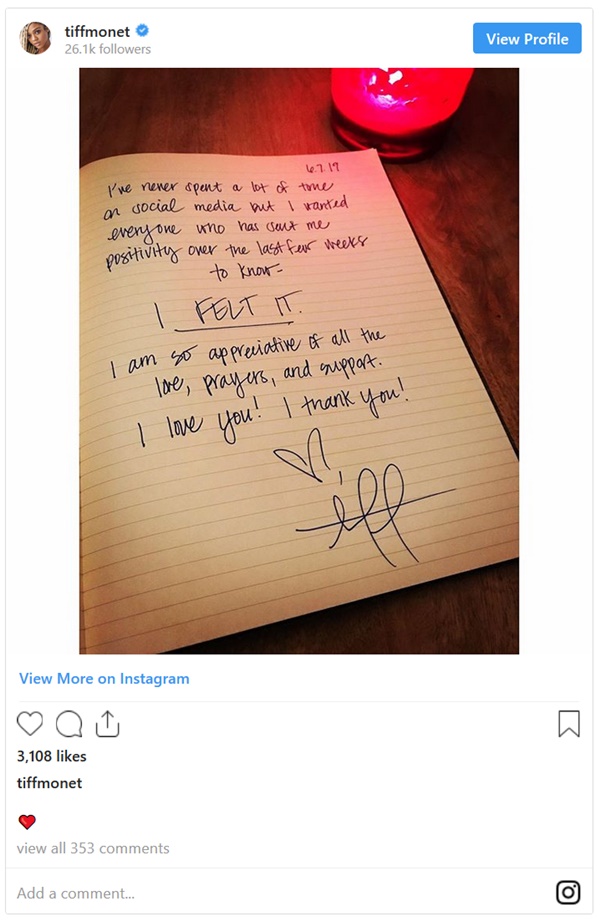 CelebNMovies247.com reported on all the drama surrounding Jason Mitchell basically commiting career suicide with his antics towards women on his Showtime series The Chi and Netflix.
Now, Tiffany Boone who played the actor's girlfriend Jerrika on the show until she left after complaining to human resources about Jason Mitchell's ill behavior, which allegedly continued.
On June 8th, Tiffany took to Instagram and posted a handwritten note thanking everyone who supported her, except she made sure to leave out Jason's name.
I've never spent a lot of time on social media but I wanted everyone who has sent me positivity over the last few weeks to know I felt it. I am so appreciative of all the love, prayers, and support. I love you. I thank you.
Boone's comment section was flooded with even more support from her social media followers.
One person wrote:
Tiff you are the epitome of class…it elevates you above it all.
The love continued to poor in like this one from another fan:
We holding you up baby girl! There is nothing wrong with speaking up. I've been in the same situation spoke up and my voice was muted. Thank GOD they took action on your end ??.
A third person commented:
So glad to hear from you sister you stay positive and always know you are loved by many. Can't wait to see your next project!!
In late May, creator of "The Chi" Lena Waithe addressed Mitchell's firing and explained how his alleged misconduct continued, even after he was reported to HR.
According to Waithe, she was aware of the complaints, spoke to all the parties involved but believed the second season showrunner Ayanna Floyd was on top of things.
Waithe told "The Breakfast Club":
I trusted someone else to do my job. What I wanted to do was trust my showrunner at the time and ultimately the situation was not handled appropriately.
It just shows you have to micromanage people sometimes or get a person who can really handle bad situations. Instead, Jason was fired, and Tiffany quit.