Hypochondriac Trailer is The Perfect Queer Psychological Horror Film!
XYZ Films takes you into the twisted with a new psychological horror film Hypochondriac that will have you cringing. Continue on to watch the Hypochondriac trailer. Are you ready to watch the Hypochondriac Trailer…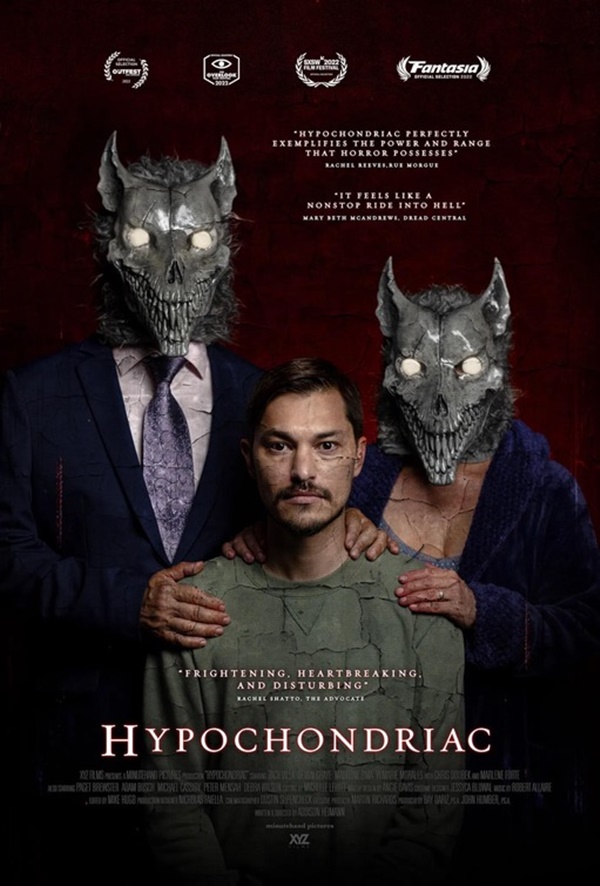 CelebnMovies247.com has your first look at director and writer Addison Heimann new mind twisted horror movie.
Hypochondriac stars Zach Villa, Devon Graye, Paget Brewster, Marlene Forte, Madeline Zima, Yumarie Morales, Chris Doubek and more.
SYNOPSIS:
Will is a young Hispanic artist with a loving boyfriend and a good life, but when his bipolar mother re-emerges after a ten-year absence, it erodes the foundation of the world he has created and exposes a dark past of violence he was desperate to keep hidden. Afraid of becoming like his mom, Will spirals into obsession, despair and madness, tormented by a manifestation of his childhood trauma.
Hypochondriac is a blend of Horror, LGBTQ+, and Mental Health – everything you want in a twisted, freaked out, and bloody horror film that was one of the SXSW Film Festival official selection.
Are you ready for this movie, because not only does it look completely messed up, it will definitely scare the hell out of you. This movie is a must see for horror fans.
HYPOCHONDRIAC – In Theaters July 29 / On Demand and Digital Aug. 4