REVIEW: House of Darkness Is Cat + Mouse Post #MeToo Film!
It's the battle of the sexes in this post #MeToo horror film.
House of Darkness is a film written and directed by Neil LaBute and starring Justin Long, Kate Bosworth, Gia Crovatin and Lucy Walters…
CelebnMovies247.com's reviewer Peter Ricci has this to say about this gothic tale that doesn't hide what is going to happen in the film.
Though it is intriguingly fun as Kate Bosworth plays a game of cat and mouse with Justin Long.
Here is the setup, Long and Bosworth are coming home from a late night to a remote country estate, you know a dark gothic style home only a vampire would live in. Long is a typical man with one thing on his mind…getting laid. He hints to wanting to see the mansion and Bosworth is more than happy to invite him in.
The two, sit in a dark living room with lights that flicker out, but luckily Kate has candles lit to assure the room is lit. Not only is the room cold and damp, which is a perfect setting for a vampire, Long is not seeing the red flags. Neil LaBute, who tries to infuse a sense of mystery into his first horror film since his terrible 2006 remake of The Wicker Man that starred Nicolas Cage.
The film struggles to take advantage of multiple jump scenes and moments to increase the intensity and mystery. Luckily Long, Bosworth and Gia Crovatin keep it going. The movie is your basic boy takes girl home and tries to have her, but she has ulterior motives which he is too blind to see. The only thing on Justin Long's mind is getting laid and bragging to his friend on the phone about it.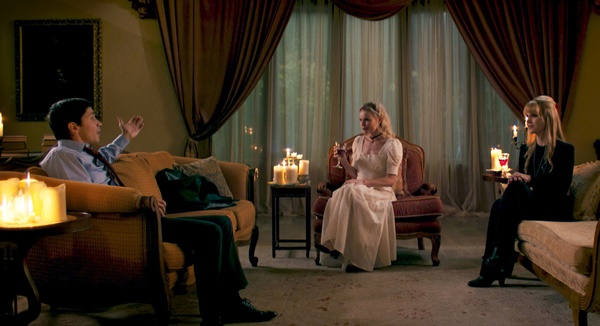 House of Darkness also focuses on how men are not honest and will say or do whatever it takes to get a woman in bed. It's a bit of a "MeToo" female empowering movie since the women in this film are all vampires.
We will give it too Justin since he is great at playing a clueless, self-serving player. Though his character is easy to see through from the get-go but Long is great at playing someone who feels he's been misjudged. Justin plays a similar type of man in the new horror film 'Barbarian.'
Thankfully, Kate Bosworth matches Long's nervous energy note for note with a sense of calm and playful control as she toys with his male ego. LaBute touches on the men of today — The worst sort of men who do not seem to be capable of growth or even self-awareness.
The women live in the dark where they lurk, but the parallel in this film is Long's character is a man who has a dark past and an obvious characteristic of preying on women. Overall, the film is like a stage-like exploration of the sexes and a whole lot more. LaBute makes sure to touch on all the aspects of disrespectful men and their relentless and selfish desire to indulge in sexual pleasure despite a woman saying no thank you.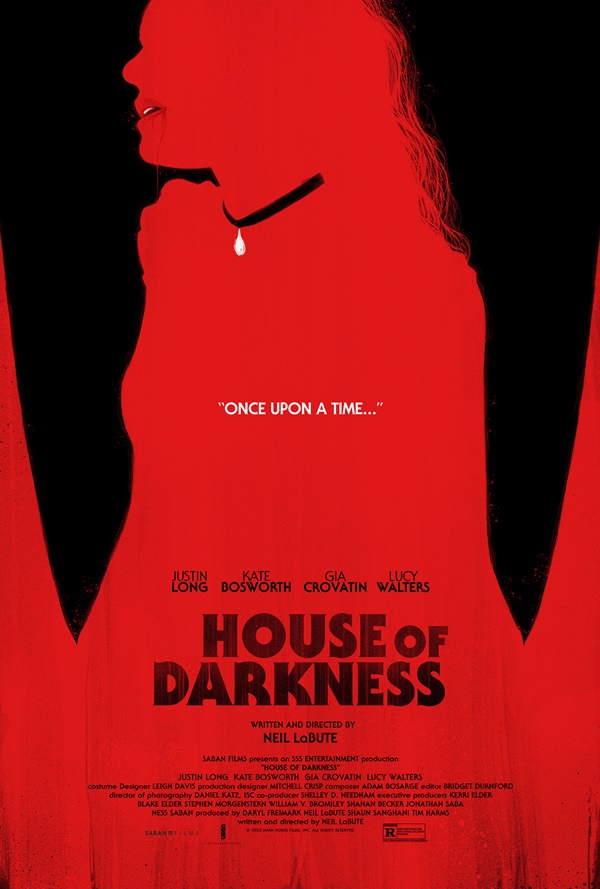 Rating: 6.5/10