NEON LIGHTS Trailer Is The Perfect Psychological Horror Movie!
Momentum Pictures brings you a first look at the upcoming psychological horror movie NEON LIGHTS trailer…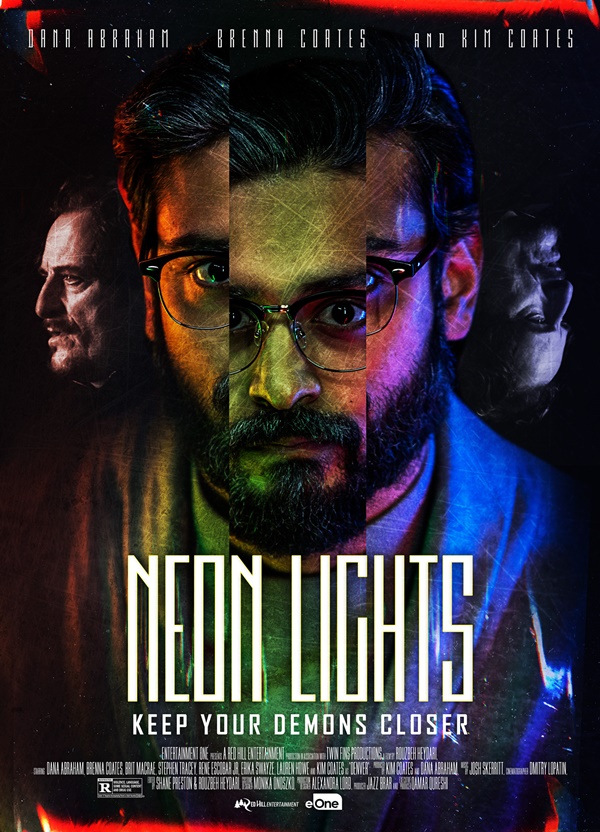 CelebnMovies247.com has your first look at NEON LIGHTS where guests begin disappearing in an off-grid location, during a family reunion of misfit siblings and their offspring.
Synopsis:
Tech tycoon, Clay Amani, retreats to an off the grid location in search of meaning and peace, with disconnected siblings and their offspring, only to be caught in a bone-chilling killing spree within his new estate.
Directed by Rouzbeh Heydari (Together Again), Dana Abraham (Prisoner of Fear) wrote the film and stars in the movie along with Brenna Coates ("Coroner"), Brit MacRae ("The Eden Theory"), Stephen Tracey ("Good Sam"), Rene Escobar, Jr. ("Air Crash Investigation"), Erika Swayze ("Workin' Moms"), Lauren Howe ("Reacher") and Kim Coates ("Son of Anarchy").
Watch the trailer:
Momentum Pictures will release NEON LIGHTS On Demand and Digital on July 12, 2022.